Life Students offers fun, engaging, and relational experiences where students can:
FOLLOW JESUS: We want our students to follow and experience Jesus both at the Wednesday night experiences as well as throughout the week at home and school.
CONNECT: At Life Students, we want our students to connect more with God, the Church, other students, and the community.
DISCOVER: Life Students give young people the opportunity to utilize their gifts, and talents through the power of the Holy Spirit.
SERVE: We want our students to have the opportunity to be part of the Church and community by serving in areas with the goal to grow God's Kingdom.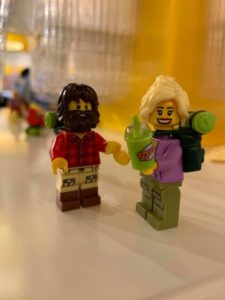 Zachary & Katie Bongiorno
Zachary and Katie graduated in 2018 from the Ministry Internship program with the Church of God, and are licensed ministers. Zachary is attending Eastern Michigan University to be a Special Education Teacher. Katie has graduated from EMU in 2019 with a license in special education. Zachary and Katie are planning on taking several Mission trips over the next few years. The two of them will be working with the Life Students group on Wednesday nights.
Click Below on the Calendar of Events for upcoming events planned.